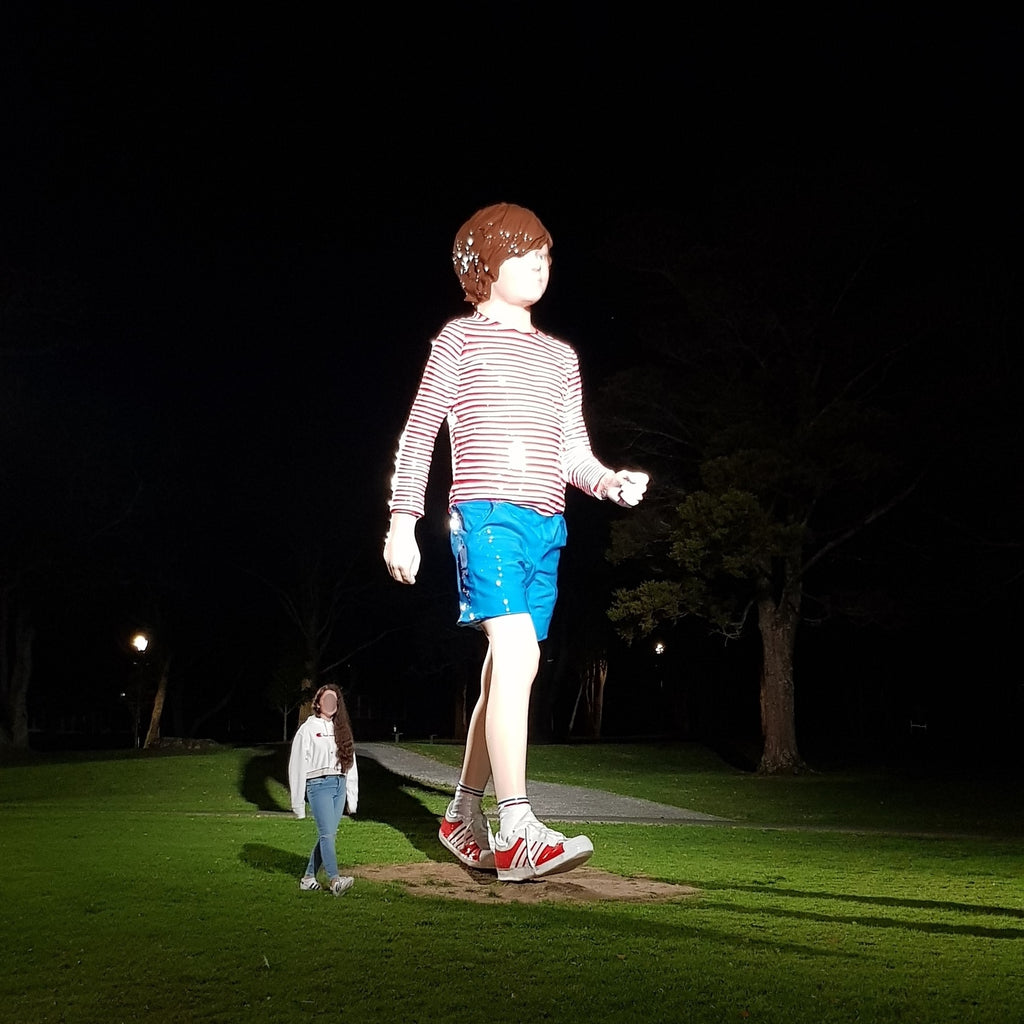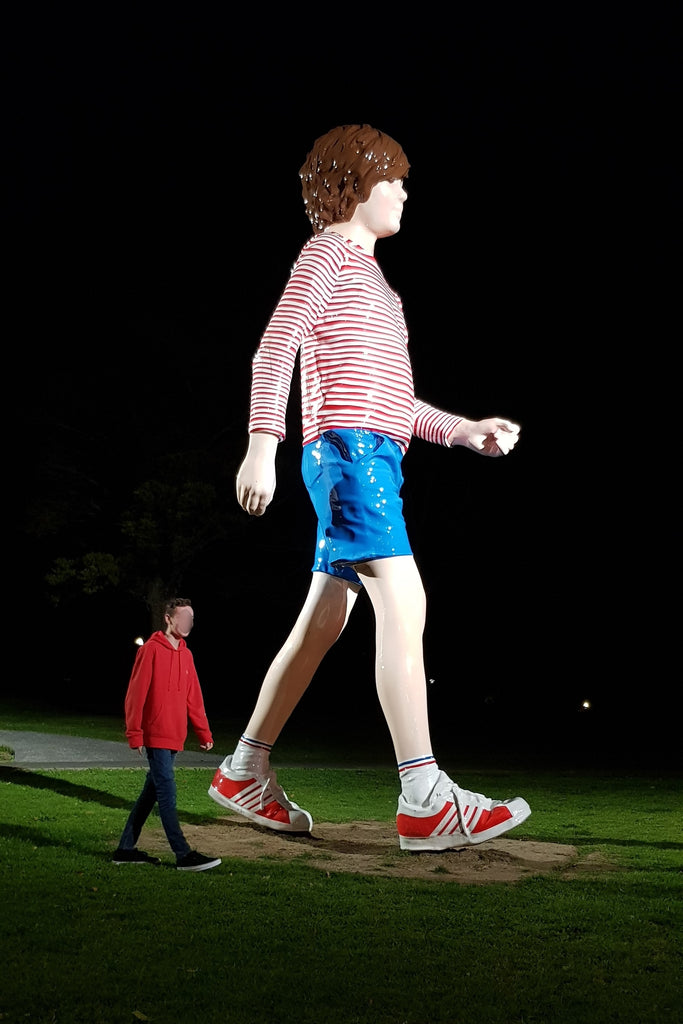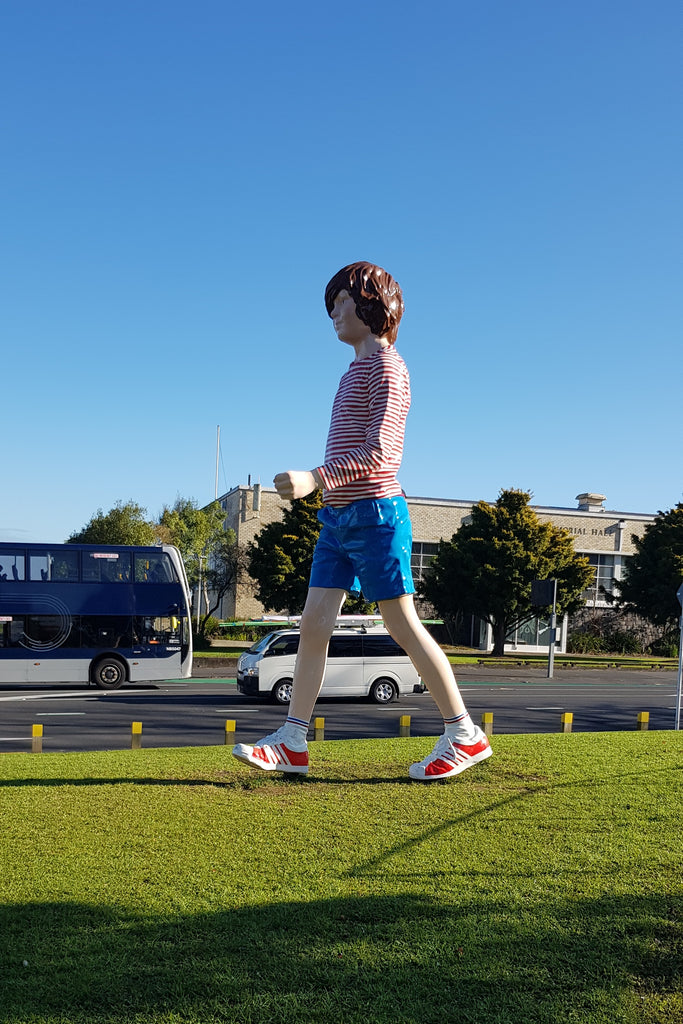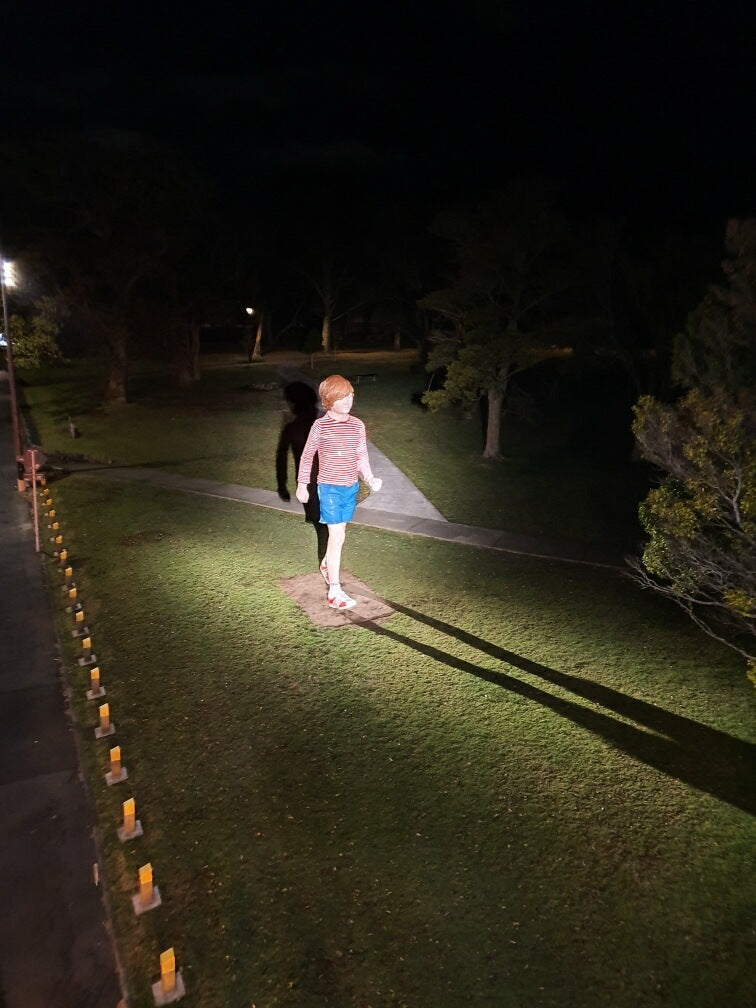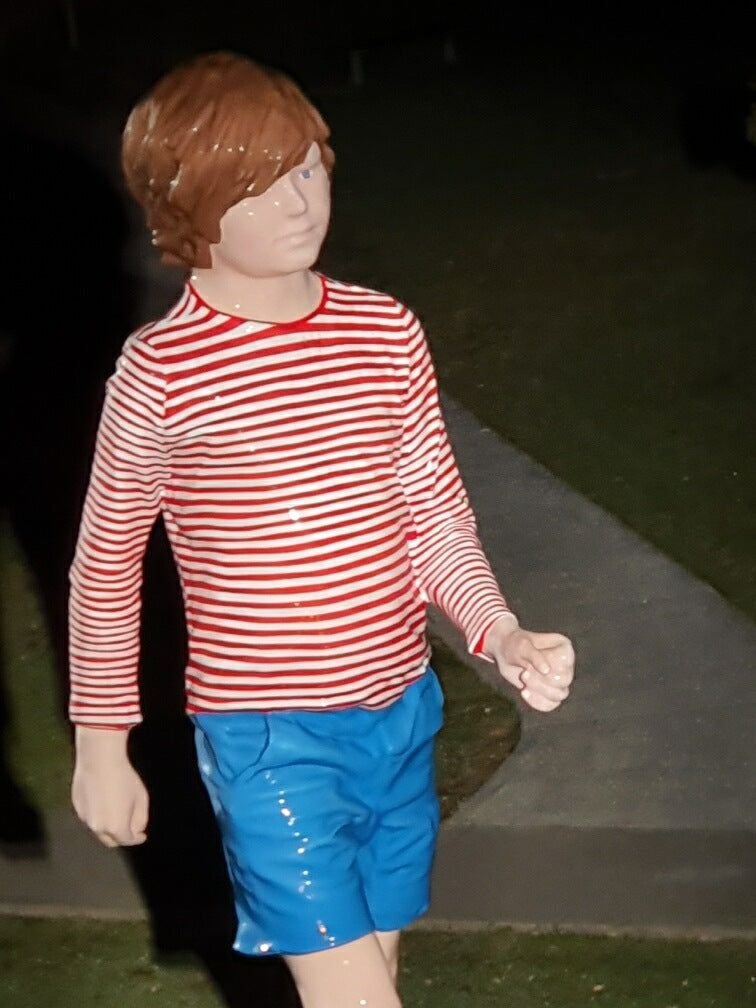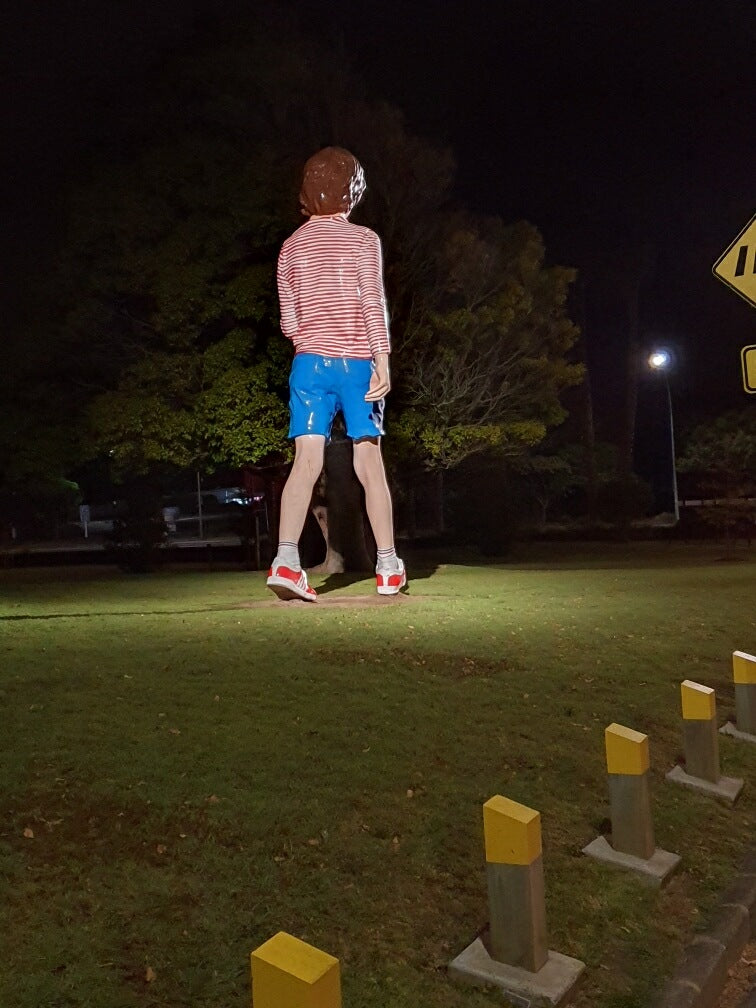 Auckland's New Kid in Town is the huge "Boy Walking" in Potter's Park at the corner of Dominion and Balmoral Roads.
Created by artist Ronnie Van Hout the 5.6m high sculpture is impressive by day, and now even more so by night, thanks to some tiny but powerful GVA FL25 LED projector luminaires.
The primary lighting challenge was that the luminaires needed to be mounted high up on the existing street lighting poles, approximately 40m apart, with the sculpture roughly halfway between. The luminaires also needed to be very small to stay within wind load limits.
The FL25 met the criteria, at under 2kg with just 3 luminaires required on each pole, with narrow optics projecting the 20m distance and uniformly illuminating the tall, narrow subject.
Thanks to Morgann Le Bars at LDP for another great architectural lighting project.
Read more about this in the NZ Herald